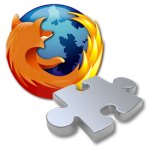 Well, I guess it is time to dump good old Google Toolbar.
In a previous post of mine, I showed you how to allow Firefox to keep using the Google Toolbar even though it lists as "unsupported" since firefox-5. But this is not a long-term option of course – at some point the plugin will become incompatible because it is no longer being developed and it will de-stabilize my browser.
So I was thinking, what are the reasons why I wanted to stick with the Google toolbar for so long? The plugin has some great features which I really don't want to miss. Let me list them here, along with ways to get the same or similar functionality in Firefox but without using the Google Toolbar.
Search through my search history. I guess this is is the feature I use most. Of course, Firefox keeps an accessible history of the URLs you visited, but re-using previous search phrases is something different. The Google Toolbar showed your entire search history in a neat dropdown. But this functionality is also present in Firefox's own search field… I just never knew. If you type a single space character into the search entry field, then Firefox will display a dropdown with all your previous search phrases.
Translate web pages. Using this a lot as well, to find out what those damn Russians are telling about Slackware… but there are other plugins that add the same functionality to your right-click context menu in Firefox. One that seems to get the best reviews because of its feature set is gTranslate. One disadvantage compared to the googlebar is, that it does not give me the option to translate a complete web page, it is limited to translating selected bits of text.
Bookmark sync. When you work on many different computers and want your bookmarks available everywhere, then Google Toolbar woould let you. However, Firefox has its own "sync" functionality since version 4 which allows you to sync your bookmarks, history and other stuff to a central server, much like Google does too. And if you do not want to rely on 3rd party servers you can always setup your own private bookmark server like I did, using SiteBar. A killer feature of SiteBar is that it has ACLs (access control lists) allowing users of the service to share (parts of) their bookmarks with other users or groups.
Use highlighted text to search in Google. It is so convenient to just highlight a piece of text and then right-click to use that text as a search phrase in Google. It is a must-have feature for me, but luckily there is an add-on called Context Search which will even expand the list of selectable search engines to beyond just Google.
Well that was not all that many reasons for needing the Google Toolbar, but even then: their value is high because of the way they allow me to be more productive and efficient in my work. I guess I will have to give the alternatives a try and see if I can live without the Google Toolbar. Realizing that I have to, I can only say "so long, and thanks for all the fish" to the people who have been developing this plugin over the years.
While I am at it, I think I am also going to try out Right-Click-Link (opening URLs in a new tab that are listed in a page as plain text), which seem to be useful as well.
Eric