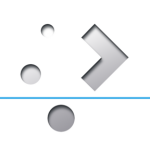 When I sat down to write a new post I noticed that I had not written a single post since the previous Plasma 5 announcement. Well, I guess the past month was a busy one. Also I bought a new e-reader (the Kobo Aura H2O 2nd edition) to replace my ageing Sony PRS-T1. That made me spend a lot of time just reading books and enjoying a proper back-lit E-ink screen. What I read? The War of the Flowers by Tad Williams, A Shadow all of Light by Fred Chappell, Persepolis Rising and several of the short stories (Drive, The Butcher of Anderson Station, The Churn and Strange Dogs) by James SA Corey and finally Red Sister by Mark Lawrence. All very much worth your time.
And then work began in all earnest, and I tried to do the packaging activities for Slackware in the wee hours of the night:
And most recently, I finished the January '18 set of Plasma 5 packages for Slackware -current. My KDE-5_18.01 contains: KDE Frameworks 5.42.0, Plasma 5.11.5 and Applications 17.12.1. All based on Qt 5.9.3 and exclusive for Slackware–current because as explained in the previous post, I stopped providing Plasma 5 updates for Slackware 14.2.
There's again a choice of 'latest' and 'testing' where the 'testing' repository contains 17 recompiled packages that provide a Wayland compositor stack. This means you can have a working Plasma5 Wayland session if you use 'testing' as opposed to 'latest'.
The 'testing' repository is for… testing. Do not use those packages on a production environment unless you are familiar with Slackware, debugging graphical sessions and know your way around slackpkg/slackpkg+.
I will be short about the updates in this latest Plasma 5 package set: all the major components got stability fixes and it's all not so exciting. In the 'applications-extra' division I updated most of the big boys: digikam, krita, partitionmanager, kstars, and the Kdevelop Suite. The kdevplatform package has been removed as it has been obsoleted.
The accompanying README file contains full installation & upgrade instructions. I have some further reading material in case you are interested in the Wayland functionality of the 'testing' repository: README.testing.
Package download locations are:
If you are interested in the development of KDE 5 for Slackware, you can peek at my git repository too.
A new Plasma5 Live ISO image (based on liveslak-1.1.9.5) has been uploaded to http://slackware.nl/slackware-live/latest/ , in case you want to try the new Plasma5 desktop out first in a non-destructive way. And for the curious: I sneakily added a VLC 3.0 preview package to the Plasma5 Live ISO (vlc-3.0.0.rc6 to be precise). Much improved compared to the vlc-2.2.x releases!
Have fun! Eric