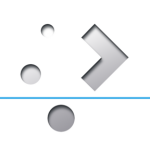 There's been updates to all the major components of the KDE Software Collection (I know they stopped using that name but I think it is still fitting). So I tasked my build box to compile hundreds of new packages and today I have for you the October '17 set of Plasma 5 packages for Slackware 14.2 and -current. KDE 5_17.10 contains: KDE Frameworks 5.39.0, Plasma 5.11.0 and Applications 17.08.2. All based on Qt 5.9.2 for Slackware-current and Qt 5.7.1 for Slackware 14.2.
NOTE: I will no longer be releasing Plasma 5 packages for 32bit Slackware 14.2.
What's new in the October release
There was a new Qt5 release just after my September packages, so this time the ktown repository comes with a 'qt5' 5.9.2 package for Slackware-current.
The other major update is Plasma which had its first 5.11 release with lots of visual, UX and under-the-hood improvements. You can read the release announcement if you are curious. Most notable is a new functionality called "Plasma Vault" which enables you to add documents to an encrypted vault and hide that from sight. It's not (yet) functional in my repository because plasma-vault depends on an external encryption program to do the job – and neither of the two candidates are part of Slackware or any of my own repositories. Install either 'encfs' or 'cryfs' to make this work.
The Frameworks and Applications updates are targeting stability and bugfixes.
I was unable to update KDE Partition Manager on Slackware 14.2, because its dependency 'kpmcore' needs a newer 'blkid' program than what's available through the util-linux package. No problem for Slackware-current, it sports the latest 'partitionmanager' package.
I ran into an issue when I tried adding SDDM 0.16.0. SDDM is the graphical session manager aka login manager. It turns out that the new release is not compatible with ConsoleKit2 (which we have in Slackware) because the new code was only tested against systemd. Therefore I stuck with the 0.15.0 release which I know works well. We'll just wait for a bug-fix release 0.16.1.
Installing or upgrading Frameworks 5, Plasma 5 and Applications
As always, the accompanying README file contains full installation & upgrade instructions.
Recommended reading material
There have been several posts now about KDE 5 for Slackware-current. All of them contain useful information, tips and gotchas. If you want to read them, here they are: http://alien.slackbook.org/blog/tag/kde5/
Where to get the new packages for Plasma 5
Package download locations are listed below (you will find the sources in ./source/5/ and packages in /current/5/ and  /14.2/5/ subdirectories). Only "bear" has the packages for now, the mirrors should follow within 24 hours. If you are interested in the development of KDE 5 for Slackware, you can peek at my git repository too.
Live ISO of PLASMA5
A new Plasma5 Live ISO image (based on liveslak 1.1.9.2) has been uploaded to http://bear.alienbase.nl/mirrors/slackware-live/latest/ in case you want to try the new Plasma5 desktop out first in a non-destructive way.
Have fun! Eric