Updates for LibreOffice, Pale Moon, Flash
I have some updates for you while I am working on a new Plasma5 package set.
The LibreOffice packages were uploaded to my repository last Friday, so you probably already have that installed. Never hurts to mention it for those people who did not subscribe to my RSS feed.
Here is a screenshot of the upcoming Plasma5 desktop release, to keep you sharp: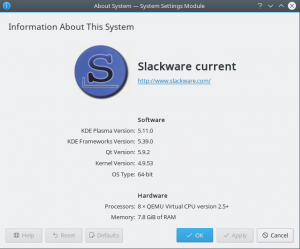 Have fun! Eric
Posted: 12 October, 2017 in Slackware, Software.
Tags: cve
Comments
Write a comment