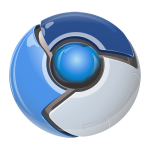 The Chromium 72 code was released a few days ago by Google. I built new Slackware packages for Chromium 72.0.3626.81 during the weekend and they are ready for download now on slackware.com or slackware.nl, or any other mirror of course.
There's a sizable number of CVE's mentioned in the ChangeLog that were fixed in this release. Therefore it's a good idea to upgrade today.
I verified that the Widevine CDM is still working, so your Netflix movie streaming is not affected by the upgrade.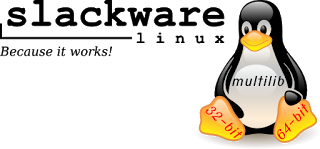 Patrick updated the glibc package in slackware-current to the 2.29 release, so I could not stay behind. A new multilib version of the glibc package (also 2.29) is now available in the 'multilib' package repository. I also updated all the 'compat32' packages to their latest Slackware versions. Update and enjoy a hassle-free Slackware environment where everything 'just works'.

The Document Foundation released version 6.1.4 of their office suite Libre Office back on 18 December 2018. I fell ill on the 18th so I missed all the fun. I am working my way back through important software releases and now is the time to start building this version of LibreOffice for Slackware.
I need to compile four sets of packages: for Slackware 14.2 and -current, 32bits and 64bits. That means lots of compile time, so don't expect new packages in the next few days. They will arrive in the repository eventually. Subscribe to the RSS feed of my ChangeLog if you want to know when.
Have fun! Eric