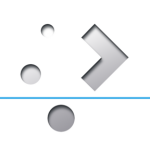 During the past week I have been spending time on getting the latest KDE Frameworks, Plasma and Applications built. The new Applications 16.12 was quite a bit of work due to the splitting of tarballs in many smaller ones. Also, the Slackware 14.2 and -current versions have now diverged sufficiently that the packages I compile on 14.2 are no longer guaranteed to work on -current, so that introduces additional work.
This effort took much longer than I am comfortable with. I do not have as much time available as I used to have due to "real life" – meaning my new job is quite a bit more demanding than my previous one.
This made it clear to me that I have to start making decisions about my Slackware activities, with more detail than what I said in the past along the lines of "updates may come less frequent". It is obvious that I can not keep releasing a new set of 'ktown' packages every month, for both 32bit and 64bit platforms, and for both Slackware 14.2 and -current. I have a few options:
stop releasing 32bit packages for Plasma 5 (ktown repository)
stop releasing Plasma 5 for Slackware 14.2 and start focusing on -current exclusively
I tend to lean into option (1) and therefore wrote this blog post. Who is using my Plasma5 (ktown) packages on a 32bit Slackware OS?
If there are users running a 32bit Slackware-current OS then this could mean a stop to new Plasma5 releases for Slackware 14.2. Updates to the graphical desktop does not have priority at this time in the development cycle of Slackware-current which means I will have to keep maintaining my 'ktown' repository for a while to come.
Bottomline: I will have to make one of the two above choices, and I will listen to you – the users of my packages – to help me make that decision.