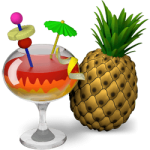 Christmas creates a different focus for the average IT guy, spending time with family instead of computers. It was nice. But it's over and done now, even though the Christmas tree in the corner of our living room is still on fire (metaphorically speaking).
Tonight I have time to write about the latest Handbrake release. It took the developer team "only" 13 years to reach the stable milestone, 1.0.0. Congratulations are appropriate, because it is great software. But still there's that nagging thought at the back of my mind… why the fuck is its GUI depending on a recent GTK+3 and therefore almost enforcing the use  of a Gnome-based distro? GTK has always been a moving target, theoretically separate from Gnome but in all honesty, the two are bonded with superglue. I can not compile Handbrake for Slackware 14.1 or older, and this GTK crap does not lend itself for static compilation inside the handbrake package. There now, I vomited a little. Why the fuck did they drop the Qt-based GUI? People can make bad decisions out of habit… this was definitely one.
I think we must be glad that we can compile the GUI for Handbrake 1.0.0 at all on Slackware 14.2.
By the way, compiling the command-line version of Handbrake is possible, even on Slackware 14.1 because that does not require GTK+3 as a dependency (although it depends on a lot of other X libraries on Slackware… i.e. the command-line program is unusable on a headless server without X.Org and friends installed).
Enjoy the new Handbrake!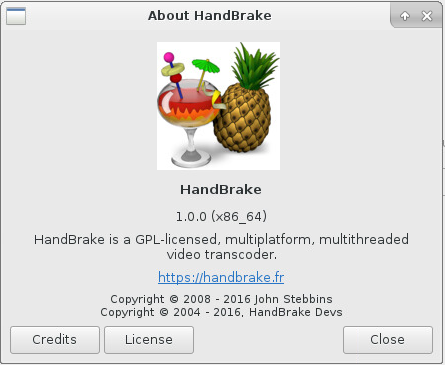 Packages for Slackware 14.2 and -current can be obtained from my "restricted" repository. Handbrake employs some software libraries that are under patent dispute (the MP3 and AAC audio encoders) so I can not host the package on the Slackware server in the US. The regular repository does have a handbrake directory but that hosts only the scripts, sources and patches, not the Slackware packages.
Get them here:
Eric