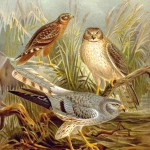 Oh my. The server which hosts my blog, as well as sbopkg.org, rlworkman.net, the SlackBuilds.org mailing lists and several more personal web sites, and on top of that is also known as "mirrors.slackware.com", lost both of its RAID-configured drives. One drive is completely dead but Robby Workman was able to rescue much of the data on the other drive. It's still a mystery as to why two disk drives failed at the same second, and accusing fingers are being pointed at the on-board SATA controller of the server.
Fortunately, Robby managed to install Slackware anew, and configure it back to operational status. Only a lot of mirror data is still not available but that is being sucked back in from other Internet mirror servers, so I expect that full services will be restored pretty soon.
My blog and Wiki are fully restored but I have switched to a backup twice a day (I used to backup once a day) just to be on the safe side…
TekLinks, the company which hosts the server in its datacenter, has provided full support in order to get the server back up and running again as fast as possible, thanks for that!
And now, on to the topic which I could not write aboout since the blog was down (but Willy helped with that) 🙂

I finally managed to re-write the libreOffice.SlackBuild for the 4.1 releases. It took a while to get everything right, and get the various language dictionaries properly split off into their own packages. Just when I had built libreoffice-4.1.1 there was a source release of 4.1.2 so I never made my 4.1.1 packages public and instead went for the newest release.
If you want to read more about the improvements of the 4.1 release, you should read the official announcement of 4.1.0. The main focus is on interoperability (with the arch rival MS Office of course). More detail is to be found in the "4.1 new features and fixes" article.
LibreOffice 4.1.2 packages for Slackware can now be obtained from my 14.0 package repository – they will work on Slackware-current just as well. Note that there are now additional "libreoffice-dict-<language>" packages!
If you are still running Slackware 13.37 you should stick with LibreOffice 3.6.7 for which I also have packages.
They are also available from several mirrors. Remember, the mirror sites usually have a bigger bandwidth available than the master site! If you are a mirror administrator, and want to be added to the list, contact me.
Here is the shortlist:
You can subscribe to the repository's RSS feed if you want to be the first to know when new packages are uploaded.
Cheers, Eric