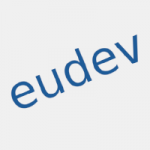 A recent LinuxQuestions thread discusses the depreciation of the eudev fork which was created by Gentoo a few years back in order to keep systemd at bay. This step by Gentoo sparks some serious doubts among LQ members about what Slackware should do – is the inclusion of systemd near, now that eudev is dead?
Short recap: In November 2015 Slackware replaced its no longer maintained original udev with this new eudev (a standalone extract of udev out of the systemd sources but modified so that every dependency on systemd is removed). This change was actually my chance to announce the liveslak project as a 'celebration to say farewell to udev'.
In November of 2020, a similar event happened when Slackware replaced ConsoleKit2 with elogind – a standalone copy of the logind code extracted from systemd and with all dependencies to systemd removed. Both events were meant to keep Slackware free of systemd, at least for a while… who can stem the flow of water.
But there is good news. Yesterday, a collaboration between Alpine, Devuan and Gentoo contributors has announced their adoption of eudev and a new repository has been created where the new project will further develop eudev: https://github.com/eudev-project/eudev/blob/master/README.md . Let's give these folk our best wishes!
Eric