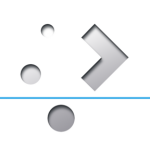 Yesterday, I uploaded my Febrary'18 release of Plasma 5 packages for Slackware-current. The KDE-5_18.02 release contains: KDE Frameworks 5.43.0, Plasma 5.12.0 and Applications 17.12.2. All based on Qt 5.9.4 and exclusive for Slackware–current because as explained in a previous post, I stopped providing regular Plasma 5 version updates for Slackware 14.2 (only security updates).
There's again a choice of 'latest' and 'testing' where the 'testing' repository contains 17 recompiled packages that provide a Wayland compositor stack. This means you can have a working Plasma5 Wayland session if you use 'testing' as opposed to 'latest'.
The 'testing' repository is for… testing. Do not use those packages on a production environment unless you are familiar with Slackware, debugging graphical sessions and know your way around slackpkg/slackpkg+.
What's new in this KDE 5_18.02 release
The accompanying README file contains full installation & upgrade instructions. I have some further reading material in case you are interested in the Wayland functionality of the 'testing' repository: README.testing.
Package download locations are:
If you are interested in the development of KDE 5 for Slackware, you can peek at my git repository too.
A new Plasma5 Live ISO image (based on liveslak-1.1.9.6) will be uploaded soon to http://slackware.nl/slackware-live/latest/ , in case you want to try the new Plasma5 desktop out first in a non-destructive way.
Have fun! Eric