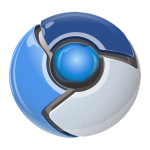 A new release of the Chromium source code was made available earlier this week. For me this is the first Chromium 54 package and unfortunately the SlackBuild script needed a lot of rework. Google is quite "dynamic" when it comes to developing and discarding in-house tools. The change from "gyp" to "gn" to generate the "ninja" makefiles was not trivial to incorporate into my build script. But I think I did it right, and I hope that no functionality has been lost in the new chromium package.
Packages for Slackware 14.2 and -current are now available from my repository. I'll try to find time to make packages for Slackware 14.1 too, but a new set of Plasma 5 packages has a higher priority.
I hope to get up to speed after the weekend, and will try to release a new set of Live ISOs containing the new Plasma 5 after I have packaged that.
Cheers, Eric