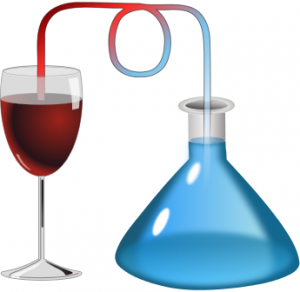 The Wine developers released version 8.4 last week. There's lots of bugfixes of course, but the announcement also mentions that the work has started on a Wayland graphics driver. Note that in the previous 8.3 release for which I did not create packages, Smart Card support was added, using PCSC-Lite for which I also have a package.
I have created and uploaded fresh Slackware packages (targeting 15.0 and -current) for pure 32bit Wine as well as a 64bit Wine which also contains the 32bit WoW64 (Wine on Wine64) binaries. Both packages have the 'staging' patches applied and contain Gecko (the Wine implementation of Internet Explorer) and Mono (the open-source and cross-platform implementation of the .NET Framework).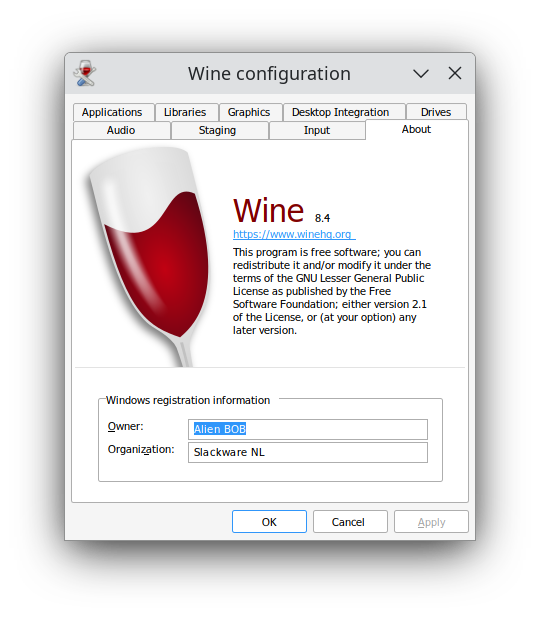 The external dependencies for this package remain the same: FAudio and vkd3d are required.
On 64bit Slackware you need to have multilib installed (read the docs). In addition to a standard multilib package set, in addition you need to convert the 32bit versions of the FAudio and vkd3d packages to 'compat32' packages and install those.
Note: the MinGW-w64 compiler suite is used to generate the native Windows DLLs in my wine package. This compiler is not needed when you just want to run wine. If you want to compile your own wine, you can install MinGW-w64 from my repository.
Have a good weekend!
Eric