Today I uploaded packages for VLC and LibreOffice. They are not for everyone, but let me explain this before you start scratching your head.

LibreOffice 4.1.5 was recently released and I maintain LibreOffice 4.1.x for Slackware 14.0. The newer Slackware releases (14.1 and the -current development tree) are treated to LibreOffice 4.2.x and currently I have libreoffice-4.1.2 packages available.
I finally came round to compiling libreoffice-4.1.5 on Slackware 14.0 and you can now download these packages.
Package locations:
I suspect that many people will have transitioned to Slackware 14.1 but there will likely be some left  who will benefit from a newer LibreOffice on Slackware 14.0. I am one of them.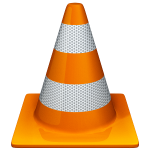 And a commentor on my previous blog post requested packages for the new VLC 2.1.4. Actually, there was not a lot of sense to that, since the changes between 2.1.3 and 2.1.4 are targeting Mac OSX only. The VideoLAN web site still offers VLC 2.1.3 packages for Windows prominently on their homepage.
In order to quell the voices that request packages for the newest VLC release, I decided to build this version anyway and update my repositories with it. The new vlc-2.1.4 packages can be downloaded from the usual locations.
Eric