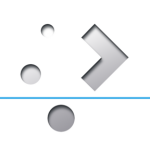 For some time now, no news about Plasma 5 for Slackware appeared on this blog. I just have been too occupied with family life and the demands of my day job.
But the configuration of my new server, the one I bought last month, finally is at a point where I can use it for running virtual machines and compiling packages. And it is fast… compiling LibreOffice in 90 minutes where in the past it would take me 10 times as long. Therefore I was able to create a new release of Plasma 5 packages while at the same time working on new LibreOffice packages.
I have uploaded the September '17 set of Plasma 5 packages for Slackware 14.2 and -current to the 'ktown' repository. KDE 5_17.09 contains: KDE Frameworks 5.38.0, Plasma 5.10.5 and Applications 17.08.1. All based on Qt 5.9.1 for Slackware-current and Qt 5.7.1 for Slackware 14.2.
NOTE: I will no longer be releasing Plasma 5 packages for 32bit Slackware 14.2.
What's new this time
Well, the good news is that 'qt5' for Slackware-current is now at version 5.9.1. I did not want to risk waiting any longer for the 5.9.2 release which should be imminent but who knows what new bugs that will bring. Several of the other "deps" have been updated as well.
I added MP3 support to 'kwave', and updated 'digikam' and 'krita' to their latest releases. Although… on Slackware 14.2 I had to stick with digikam 5.6.0. The newest digikam requires 'exiv2' version 0.26. I did not want to risk breaking other (non-KDE) programs by adding a binary incompatible 'exiv2' package to my ktown repository.
Other than that, it's mainly stability and bugfix updates in the KDE software collection.
Installing or upgrading Frameworks 5, Plasma 5 and Applications
As always, the accompanying README file contains full installation & upgrade instructions.
Recommended reading material
There have been several posts now about KDE 5 for Slackware-current. All of them contain useful information, tips and gotchas. If you want to read them, here they are: http://alien.slackbook.org/blog/tag/kde5/
Where to get the new packages for Plasma 5
Package download locations are listed below (you will find the sources in ./source/5/ and packages in /current/5/ and  /14.2/5/ subdirectories). Only "bear" has the packages for now, the mirrors should follow within 24 hours. If you are interested in the development of KDE 5 for Slackware, you can peek at my git repository too.
Live ISO of PLASMA5
A new Plasma5 Live ISO image will follow shortly on http://bear.alienbase.nl/mirrors/slackware-live/latest/ in case you want to try it out first (check the timestamp of the ISO on the web page).
Have fun! Eric