Yes, I finally got rid of the flu – but it took a week. I lost some weight (and I am not overweight so I am looking starved now), I still have a bad cough and my lower back muscles are strained and painful because of the continuous coughing. Otherwise I am fine.
I had a bit of a Slackware backlog which I am getting rid of now, thanks to my automated build scripts (creating these packages took time, not effort).

LibreOffice
The Libre Office developers had published their 3.6.5 release last week, and I finally felt good enough to build packages. I did a quick examination and it appears that the opening/saving of password-protected files is finally working! Other bugfixes are documented in the release notes. That shows a fairly long list, let's hope 3.6.5 is going to be rock stable for everyone. It is the last 3.x release before moving on to 4.0.0 in February.
These LibreOffice 3.6.5 packages have been built on Slackware 13.37. They can be installed on Slackware 14 as well, but there seem to be some dynamic linking errors, so I assume that some functionality is broken. I have not yet found where that happens, though. If you find any issues on Slackware 14 please tell me.
The next series, 4.x ,will be compiled on Slackware 14.0 and that will be the end of the library errors in any case. Modifying the libreoffice.SlackBuild script for the 4.x release required real effort! I am running LibreOffice 4.0.0_RC2 here on the desktop machine and it will be worth it, I promise. I will wait with making my new packages public until the official stable 4.0.0 release, so be patient for now please… Those who are still on Slackware 13.37 will have a good fallback choice with LibreOffice 3.6.5.
Downloads are available here, as usual:
Remember, you can add more functionality by installing extensions. LibreOffice extensions are available from http://extensions.libreoffice.org/extension-center


Steam client
I also updated my steamclient package with a re-packaging of Valve's latest binary release (a debian package for Ubuntu actually): 1.0.0.22. I am going to write a separate blog entry about Steam this weekend so I am not lingering here too long. Rest assured that the new package will rid you of the annoying "outdated client" errors and works like a charm (mostly).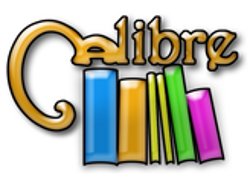 Calibre Ebook Management
And I am again in line with the weekly updates of Kovid Goyal, developer of Calibre. I still maintain an up-to-date version of my custom-built package because I think it is an important tool for anyone with an E-Reader who does not want to tie his hands to a commercial ebook management & library system. Calibre acts as my family's library and using OPDS protocol, I do not even need a cable to download new books onto the reader. I just use the wireless network.
The Event Horizon!
The blog's subject hinted that more is coming.. Indeed I already have my packages ready for KDE 4.10.0 but I am not yet releasing them yet… I am waiting for the official announcement next week (and maybe other packagers will find bugs in the meantime). It is looking cool and I am running it here with no issues. In fact I played several hours of Half-Life Deathmatch against my son (there's a Linux Beta of that too, since this week on Steam – well worth the 10 bucks), and neither the new KDE nor Steam nor Half-life crashed. Also imminent is a new release of IcedTea, the build framework for OpenJDK which I use. That means, there will be a Slackware package for OpenJDK "7u12" or somewhat like that, very soon.
And last but certainly not least, the VideoLAN developers (who are currently partying at FOSDEM, Brussels) will have to come up fast with a fix for a critical vulnerability in the VLC player, which was divulged yesterday… I guess that you should not be opening ASF files in the meantime.
Eric