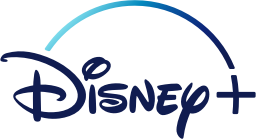 With the new version 4.10.1582.1 of the Widevine DRM plugin package for Chromium that I uploaded today (chromium-widevine-plugin) I really hoped that this would fix the playback error on Linux of the new Disney+ streaming service.
As you may know, Disney is preparing for the official launch of its movie streaming service this week tuesday, 12 November. But we in the Netherlands could enjoy a free test period of two months before the go-live and so I watched several episodes of the Agents of S.H.I.E.L.D. series and the Captain Marvel movie, casting from my phone at first but now via an official app on my smart TV. The bad performance of the app and frequent freezes of the video streams have largely been taken care of and fixed during the test period. If you are a fan of the Disney and Fox movie portfolio or enjoy the Marvel and Star Wars movies, then I guess this new platform is for you. It's still rather limited in scope of course.
Worse in my opinion is the fact that Disney did the Linux community a disservice. The streaming of video does not work – on any browser. The web site works fine, you can browse and explore, but video playback is not possible and an annoying "Error 83" appears instead.
I had subscribed to Disney+ for the free trial straight away on day one. My son was very pleased with that… and when I noticed that their site would not work on my Linux desktop and laptop I assumed this was a beta issue and that it would get fixed. But then the weeks passed and nothing changed.
First online reports of the Linux incompatibility were reported by a dutch Fedora packager. Another dutch tweaker found out that this is caused by a too restricted setting of the DRM for Disney+. Disney uses Widevine as its DRM provider, just like Netflix, Amazon and others. But they cranked up the security level to a value which is not supported on the Linux platform – although it works just fine on Android.
By now the Disney+ streaming service is about to become available world-wide… and Linux support still has not been fixed. My advice is to refuse to pay for a subscription and instead file complaints with Disney that they ignore a large chunk of potential customer base.
Go and write a letter of complaint and make the Linux fans be heard!
Eric