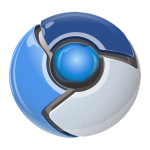 My previous post already mentioned the updated chromium sources. I have now compiled those into Slackware packages (for 14.1 and -current).
For the curious among you, I have additionally refreshed my chromium-dev packages. Chromium-dev is the development release of the browser (there's also a "beta" channel but I don't care about that too much). By play-testing the development release from time to time, I am prepared and do not get nasty surprises when the stable channel jumps to a higher major release (the jump from 38 to 39 was quite intrusive in terms of SlackBuild script).
Chromium-dev packages have the version number 41.0.2236.0. (and are only made available for slackware-current). The version of the stable Chromium is now at 39.0.2171.95.
Get the Chromium packages in one of the usual locations:
Change "chromium" to "chromium-dev" and you have the URL for the development release.
Eric