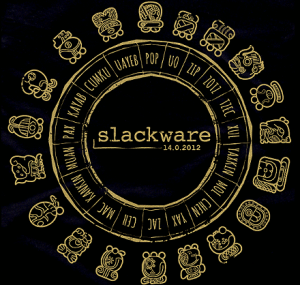 There were updates to kernel, gcc and lots of other stuff yesterday in our Slackware development tree. See the Slackware-current ChangeLog.txt for all the details. It seems that Patrick is getting into the habit of telling a lot more about the decision process around the development than he used to. It is nice to read that information, I am sure you all agree to that.
The update of the gcc packages needs to be followed by a similar update in my multilib repository. The new gcc-4.8.0_multilib packages have been available since yesterday, but I did not have an opportunity to blog about that. Downloads are available from places like:
Remember, a multilib configuration is (only) needed if you want to use binary-only 32-bit software on 64-bit Slackware – think of Valve's Steam Client, the WINE emulator, Citrix client etc.
If you are looking for instructions on how to add or update multilib on your 64-bit Slackware, check out our Slackware Documentation Project which has this information and much more.
Cheers, Eric