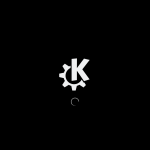 Today the Plasma developer team released Plasma 5.14.1 which was what I was waiting for. I was a bit hesitant to add a major new release (5.14.0) to my monthly refresh for Slackware and opted for this point release.
And now "KDE-5_18.10" has been uploaded to the 'ktown' repository. Again I was able to offer a full set of updates.
What's new
The October release of KDE Plasma5 for Slackware contains the KDE Frameworks 5.51.0, Plasma 5.14.1 and Applications 18.08.2. All this on top of Qt 5.11.2 which was updated inbetween the two monthly 'ktown' releases.
There were two updates in the 'extras' section for Applications: new versions for 'krita' and 'okteta". The 'deps' section saw some changes as well: 'PyQt5' was updated to work properly with Qt 5.11.2, a newer version of 'sip' had to be added for that same reason – it replaces the somewhat older Slackware package. And a new package 'python-enum34' package had to be added, it is a dependency for the Python2 support in PyQt5.
The incremental releases of Frameworks and Applications are focusing on bugfixing and stability improvements, but Plasma 5.14 is a bigger change compared with the 5.13 that was part of my last month's 'ktown' release. Let's repeat the highlights from the releasenotes:
There's a new Display Configuration widget for screen management which is useful for presentations.
The Audio Volume widget now has a built in speaker test feature moved from Phonon settings.
The Network widget now works for SSH VPN tunnels again.
Switching primary monitor when plugging in or unplugging monitors is now smoother.
The lock screen now handles user-switching for better usability and security.
You can now import existing encrypted files from a Plasma Vault.
The Task Manager implements better compatibility with LibreOffice.
The System Monitor now has a 'Tools' menu full of launchers to handy utilities.
The Kickoff application menu now switches tabs instantly on hover.
Widget and panels get consistent icons and other user interface improvements.
Plasma now warns on logout when other users are logged in.
The Breeze widget theme has improved shadows.
The Global menu now supports GTK applications. This was a 'tech preview' in 5.13, but it now works out of the box in 5.14.
More features were added – to Plasma Discover and to the Wayland stack, both of which I skip in my 'ktown' releases.
Go get it
Download the KDE-5_18.10 from the usual location at https://slackware.nl/alien-kde/current/latest/ . Check out the README file in the root of the repository for detailed installation or upgrade instructions.
I will generate a new Plasma Live ISO soon. You will find it in https://slackware.nl/slackware-live/latest/
Have fun! Eric