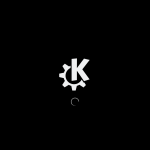 Last week, Slackware-current updated its poppler package . The 'ktown' repository for Plasma5 contains a custom built 'poppler' package, one that includes Qt5 support. That means that the 'ktown' version needs to be kept in sync with the Slackware version to prevent breakage in your Slackware installation. Therefore I recompiled my 'poppler' and at the same time, I used the opportunity to grab all the latest sources from the KDE download server and built a whole new and fresh Plasma5 experience for Slackware.
Important to know is that I have bridged the 'latest' repository to the 'testing' repository. Meaning: I have said goodbye to the LTS (Long Term Support) versions of Qt5 (5.9.6) and Plasma (5.12) and will focus again on the bleeding edge of KDE's development.
I did this after talking to Patrick to see what his ideas are about Plasma5 and whether he would adopt LTS releases of the software, or perhaps stick with the latest and greatest. Based on discussions in the LinuxQuestions.org forum it was clear that the latest Qt (5.11) combined with the latest Plasma Desktop (5.13) gets rid of bugs that have been annoying Slackware users who have been installing my 'ktown' packages. So that settled it, and the difference between 'latest' and 'testing' is gone again. In future I will probably use the 'testing' repository to test Wayland usability in Slackware, like I did in the past. For that reason, it's best if you point your package manager (slackpkg+ comes to mind) to the 'latest' URL instead of using the 'testing' URL.
What's new
If you had not yet installed the Plasma 5.13 from my 'testing' repository then you will see a fresh new Plasma Desktop with a lot of visual and under-the-hood changes. Read more about those in the official releasenotes. Highlights:
browser integration: you need to install a browser extension from the respective browser web store, and then your Firefox, Chrome or Chromium will be tighter integrated into the desktop. Plasma media playback controls will operate on browser tabs; etcetera.
re-designed System Settings
re-designed login and lock screens
fall-back to software rendering if the OpenGL drivers fail
plugging in a new monitor will cause a configuration window to popup
Apart from the new Plasma 5.13.3, the other updated components are Frameworks 5.48.0 and Applications 18.04.3. There's also some updates in the 'extras' section for Applications: I rebuilt 'calligra' and 'kile' because of the newer poppler library incompatibility and updated 'krita' and 'okteta' to their latest versions.
Go get it
The KDE-5_18.07 is running smooth & stable here on the Lenovo T460 laptop, and I am interested to hear about your experiences. As always, the README file in the root of the repository will tell you all you need to know about installation or upgrade.
I have updated the 'qt5' package in my regular repository to 5.11.1 as well, to prevent surprises when you upgrade to the latest 'ktown' but stick with qt5-5.9 by accident, like I did today. That was a bit scary for a moment, seeing the new Desktop Environment break inexplicably on the laptop (I had already tested all of it in a virtual machine).
A new Plasma Live ISO is currently being generated, based on the latest slackware-current with kernel 4.14.59. I hope to upload that one later today so that you can check out the new Plasma Desktop without having to install it to your computer.