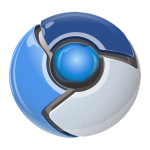 Last week, Chromium 68 was introduced to the "Stable Channel" with lots of bugs fixed, many of those being security fixes (42 in total). And a few days ago an update was released, so I decided to build Chromium 68 for Slackware.
NOTE: starting with Chromium 68, the browser will show a "Not secure" warning on all HTTP pages. Google announced this in a blog post published on February 8th on Google's Chromium and Online Security blogs.
You'll find 32bit as well as 64bit packages for Chromium 68.0.3440.84 in my package repository. They are available for both Slackware 14.2 and -current. I have also updated the Chromium Widevine plugin to version 1.4.9.1088. The older version refused to work with Chromium 68. Note that the Widevine plugin is available for 32bit just as for the 64bit browser, so even those running older computers (or those of you who are in need of a 32bit OS) can enjoy DRM movie playback.
For newcomers: Widevine is a Content Decryption Module (CDM) used by Netflix to stream video to your computer in a Chromium browser window. With my chromium and chromium-widevine-plugin packages you no longer need Chrome (or Firefox if you dislike that browser), to watch Netflix.
Also note (to the purists among you): even though support for Widevine CDM plugin has been built into my chromium package, that package is still built from Open Source software only. As long as you do not install the chromium-widevine-plugin package, your system will not be tainted by closed-source code.
Chromium packages: https://slackware.nl/people/alien/slackbuilds/chromium/ (rsync://slackware.nl/mirrors/people/alien/slackbuilds/chromium/)
Widevine packages: https://slackware.nl/people/alien/slackbuilds/chromium-widevine-plugin/ (rsync://slackware.nl/mirrors/people/alien/slackbuilds/chromium-widevine-plugin/)