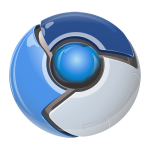 There was a new Chromium source release last week, but there were other software releases that had priority to get packages out the door. Therefore I could only chromium packages this weekend.
Chromium 76.0.3809.132 fixes 3 security holes. Note that the version before that (76.0.3809.100) also fixed 4 critical holes but I never packaged that as I went on holiday. So, upgrading now would be a good idea.
The packages (for Slackware 14.2 and -current) can be found on my site or any mirror (e.g. http://slackware.uk/people/alien/slackbuilds/chromium/).
Enjoy! Eric