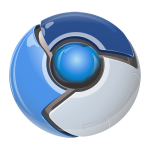 The Chromium 75 sources were released last week by Google, and this new major release contains 42 fixes for security issues. A couple of them are serious enough that you are encouraged to update to the new 75 release ASAP.
In terms of functionality, not much changed in Chromium 75, but there is one interesting addition that you may want to try if you read a lot of content online. It's called "Reader Mode" and is still disabled by default, You can enable it through the Chrome flag "chrome://flags/#enable-reader-mode". The reader mode strips away page clutter like buttons, background images and changes the page layout for better readability.
After enabling this feature and re-launching the browser, it can be activated on the page you are currently viewing via Chromium's top-right menu (the '3 vertical dots') and selecting "Distill page".
I still need to an in-depth comparison of this new built-in functionality with that of the Chrome extension "Reader View" which I have installed and was using so far. To give an example: this is the Wikipedia page for Slackware.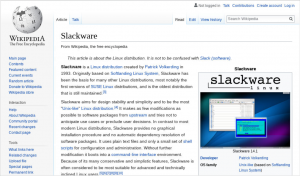 If you select "Distill page" from the 3-dot menu you will see this un-cluttered reader view: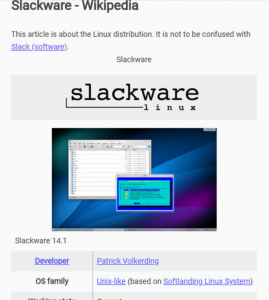 At the moment I think that the 3rd-party plugin gives more flexibility and capabilities but the built-in functionality at least allows you to get rid of a plugin that you need to authorize to read all your online data.
From a packager's perspective, upgrading to a new major release always is a mix of hoping and praying that the compilation does not get stuck on too many road blocks thanks to developers who mess with build and installation routines. But I am happy to inform you that even the 32bit package compiled without any issue.
I built the packages for chromium-75.0.3770.80 during the Pentecost weekend and they are now ready for download. Primary site is slackware.com but please use any of its mirrors; they are usually much faster. Try slackware.nl or slackware.uk for instance.
I verified that the Widevine CDM plugin (for Netflix movie streaming) is still working. Time to watch the new season of Happy!
Enjoy! Eric