I had rebuilt the libreoffice-5.2.4 packages for Slackware -current last week, because library updates in Slackware had broken the spreadsheet application 'localc'. And voila… not long afterwards the Document Foundation blog announced 5.2.5: "all users are invited to update to LibreOffice 5.2.5 from LibreOffice 5.1.6 or previous versions". Today on the first of february, we can even witness the 5.3 release.
A list of the most significant new features of LibreOffice 5.3 has been published in a separate document (http://tdf.io/lo53features) and you are invited to watch a series of short videos (http://tdf.io/53vids) if you want to get a taste of what's on the plate. Collaborative editing is the major highlight I guess. A detailed description of these new features is also available as a web page:  http://www.libreoffice.org/discover/new-features/.
I am definitely not building packages right away for 5.3 but I did compile packages for 5.2.5 – albeit only for Slackware -current. I may or may not create these packages for Slackware 14.2 as well and then upgrade the -current package to 5.3. Depends on the other stuff I need to do.
These libreoffice packages are huge in size so please use a mirror for download, and take into account that only the master site and 'bear' will have the packages during the first 24 hours.
Note: the LibreOffice browser plugin (NPAPI based) has been removed in LibreOffice 4.4.0:  https://skyfromme.wordpress.com/2014/09/25/killing-the-npapi-plugin/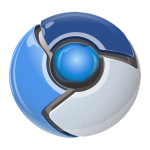 On another note, Chromium (and Chrome) 56 'stable' was released. It's nice to test the HTML5 feature set on a site like HTML5test and see that it is at the top of all the browsers up there (517 points, only Chrome 56 for Windows scores better because it supports speech synthesis).
Packages for Slackware 14.2 and -current are now available from my repository. No ETA for Slackware 14.1 packages, and perhaps it is time for people still using Chromium on 14.1 to upgrade to 14.2?
As always, here are some common download sites:
Have fun! Eric