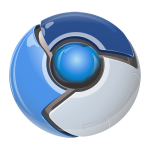 I have uploaded a set of new packages for Chromium 96.0.4664.110. The package updates for chromium-ungoogled will follow shortly, they are still compiling.
This update follows on the heels of the previous one, and addresses a couple of severe/critical bugs.
One of them (being labeled as CVE-2021-4102, 'use-after-free issue in the V8 JavaScript engine') is a zero-day vulnerability which is already actively exploited in the wild, according to Google's report.
This is an urgent request to upgrade your package.
You can get the chromium and chromium-ungoogled packages from slackware.nl or its mirrors.
Eric
Update (Thu Dec 16 08:13:10 UTC 2021): packages for chromium-ungoogled are updated now as well. The slackware.com server is down but you can download from slackware.nl or any mirror.