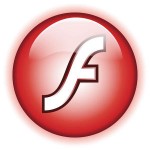 Adobe must think Linux users are a bunch of retards. It took them several days to release an update for their legacy Flash Player plugin for Linux – took them so long actually that Mozilla decided to block Flash in their Firefox browser. Now that's a statement.
Finally, here are the Slackware packages for flashplayer-plugin version 11.2.202.491. This version is a fix for several new zero-day exploits actively used on-line after the code leaked from the "Hacking Team" break-in, so it is urgently advised to upgrade if you are still using Flash. And even then, it appears that another zero-day exploit has been uncovered, which Adobe acknowledges in their security bulletin but for which the latest Flash release does not offer protection.
If you wonder why I don't mention that I also created packages for the Chromium PepperFlash plugin, that's because I released that two days ago already!
Download locations for the Flash plugins:
Eric