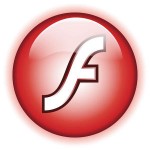 Adobe has silently been developing an updated version of their NPAPI based Linux Flash Player plugin for a while.
Remember, NPAPI is the plugin protocol used in Mozilla compatible browsers, for which Adobe was supposedly not releasing any new developments. Instead they only incorporated security fixes to their stone-age version 11 of the Linux player during the past years.
And today this has changed. Adobe have released a unified Flash player plugin version across all supported platforms. Which means, there is now a version 24.0.0.186 for both the PPAPI (Google Chrome and friends) and the NPAPI (Mozilla Firefox and friends) based plugins. I guess that is good news for Firefox users on Linux.
As always, Slackware packages for these Flash plugins are available for download & install in the following locations:
Have fun with these.