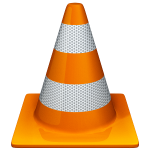 Videolan developers finally got rid of all the blocking bugs and released the newest installment of the massively popular Open Source all-purpose media player VLC.
Initially meant to become version 1.2.0, the decision was made some months ago to change the version to 2.0.0 because of the many differences to the previous release series 1.1.x.
Get over to the VideoLAN web site and read trough the announcement. Also check out the list of new features and enhancements on that page!
For users of my Slackware packages, this news is not changing much. If you have been using my "vlcgit" package, you will have experienced a lot already of vlc 2.0.0. I have been building GIT snapshots for quite a while. Just be aware that with the official release of 2.0.0, my "vlcgit" package has become obsolete. I have removed it from my repository. Perhaps when I start building snapshots of a new release cycle (2.1 ?) you will see the vlcgit package return.
Enough said – you should get the freshly compiled VLC packages for Slackware now. They are available for Slackware 13.37 (on which I compiled them) but will work on Slackware-current too of course.
The usual caveat applies: versions that can not only DEcode but also ENcode mp3 and aac audio can be found in my alternative repository where I keep the packages containing code that might violate stupid US software patents.
There are other mirrors too of my SlackBuild package repositories – if you cannot find them, give me a yell..
Have fun! Eric