Adobe did their monthly security dance and as a result, Google also updated their Chrome browser with the new PepperFlash Plugin. That Chrome release meant that I could compile a new Chromium from the updated sources.
Chromium and Pepper Flash: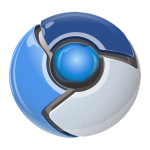 The update to my Chromium package was not just triggered by the update (in Chrome) of the Pepper Flash plugin. Chromium 36.0.1985.143 comes with a couple of critical bug fixes:
[

398925

] High CVE-2014-3166: Information disclosure in SPDY. Credit to Antoine Delignat-Lavaud.

[400950] CVE-2014-3167: Various fixes from internal audits, fuzzing and other initiatives.
Note that I also updated the package for chromium-pepperflash-plugin to version 14.0.0.177- it contains the newest library, taken from the official Google Chrome binaries and is a recommended companion for the new Chromium package.
Linux Flash: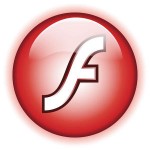 The Flash updates are released for all platforms, one of them is the "legacy" Linux NPAPI plugin for Mozilla-compatible browsers. See Adobe's monthly security bulletin for all the version numbers and vulnerabilities. The Linux flashplayer-plugin went up to 11.2.202.400.