Chromium (and Widevine):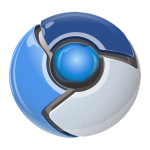 I built new Slackware Chromium packages for the latest update in the Chrome Stable Channel.  The new version is 40.0.2214.111  and comes with several security fixes (among which, a Flash Player update, see below) Both chromium and chromium-widevine-plugin have version 40.0.2214.111 actually – use the matching version numbers as a sign that they will work together. The Widevine plugin reports itself as version "1.4.6.738" in chrome://plugins .
Repeat message: Widevine is a Content Decryption Module (CDM) used by Netflix to stream video to your computer in a Chromium browser window. With my chromium and chromium-widevine-plugin packages you no longer need Chrome, or Firefox with Pipelight, to watch Netflix. The chrome-widevine-plugin is optional. If you don't need it, then don't install it. It is closed-source which for some is enough reason to stay away from it. The Chromium package on the other hand, is built from open source software only.
Flash browser plugins: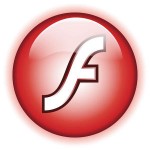 With Flash it seems to be like my central heating. Last year I needed to connect the waterhose once a month and regulate the pressure in the pipes… it got worse to the point that I needed to re-pressurize every day. Until I called the maintenance guy who fixed a leak permanently. There is yet another leak in the Flash from Adobe and security updates have been added to my repository yesterday: the plugins for chromium (PPAPI) and for mozilla-compatible browsers (NPAPI).
The new Slackware package for chromium-pepperflash-plugin has version 16.0.0.305. The new Slackware package for flashplayer-plugin has version 11.2.202.442.
The update for pipelight can be done manually. As root, run the script:
# pipelight-plugin --update
Next time the pipelight plugin is loaded in your browser, it will update your Windows plugins to their latest versions where needed.
Eric