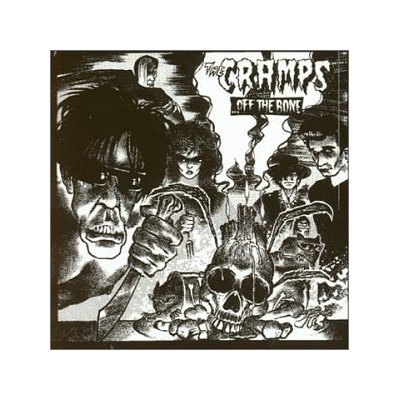 R.I.P. Lux Interior
On wednesday february 4th 2009, we lost another icon of the music scene. Lux Interior, co-founder and singer of The Cramps, died at the age of 62. The old bastard!
The Cramps were a major influence on the development of my musical taste in the early 80's (yeah, previous century… I am old). Pure raw energy and mean guitar sounds provided by Lux's wife and Cramps co-founder Poison Ivy. I saw them playing live in Ahoy, Rotterdam, sometime between '85 and '88, can't exactly remember. The Ahoy is a brick hall with terrible acoustics but the audience crowded in front of the small stage and that gave the concert an intimacy and vibrance that made us all forget about the crappy surroundings. Steamy show, fantastic performance.
I can't tell you which of their songs is my favourite track… there is so much! Human Fly is high on the list, as is Garbage Man. Their cover of Fever is something you should have heard at least once.
There is lots of video footage to be found on youtube, definitely worth having a look at. Like this one:
The picture at the start of this post is the front cover of The Cramps' "Off the bone" album. I actually have this as a vinyl record with the cover in red-and-green. The record came with red-and-green 3D-glasses. You look through these glasses at the cover and the scene will spring to "full 3D" life. Nice trick!
Sad to see you go Lux. Your music will haunt us forever, may you rest in peace.