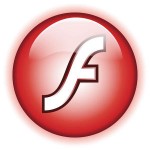 Adobe released updated Flash player plugins yesterday, which adddress newly discovered vulnerabilities. I applied those updates to my repository and the packages are ready for you to download and install.
The updated Slackware package for chromium-pepperflash-plugin (to be used together with my chromium package) has version 19.0.0.207. The updated flashplayer-plugin has version 11.2.202.535.
The PepperFlash plugin is extracted from Google Chrome 46.0.2490.71 (first stable 46 release). The accompanying source code for Chromium has become available today, so I am going to compile that later into a chromium package for Slackware.
My download locations for the Flash plugin packages are as always:
If you are using the slackpkg+ extension for slackpkg, then you just run "slackpkg update && slackpkg update flash". Alternatively, you can subscribe to my repository RSS feed to stay informed of any updates.
Eric