New Flash player – security fix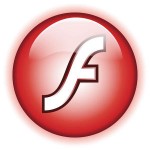 Adobe released security updates of their Flash Player for all platforms. The latest Adobe security bulletin shows 11.2.202.356 as the new version for native Linux and 13.0.0.206 for the Chrome PepperFlash. Package locations:
Perfom the update today if you are using Flash! And if you are using Windows (I know some of you do) – mind the advice of US and UK governments to stop using MS Internet Explorer since it contains an unpatched zero-day vulnerability which uses a Flash vulnerability in turn to wreck havoc on your Windows computer.
Eric
Posted: 29 April, 2014 in Slackware, Software.
Tags: adobe, cve, flash, security
Comments
Write a comment