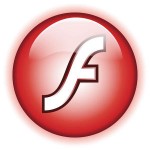 Just before going to bed with a belly full of good red wine and lamb roast, I noticed the new Adobe Flash security bulletin: apsb15-09.
I could not ignore that, so I prepared Slackware packages for you to address this new bulletin. As usual, the packages offer a Flash plugin for the chromium browser (PPAPI) and mozilla-compatible browsers (NPAPI).
If you have pipelight installed, you should run "pipelight-plugin –update" as root to get the latest MS Windows-based Flash installed automatically the next time the browser loads the pipelight plugin (at the time of writing, there is no pipelight update available but that should change in the coming days).
The updated Slackware package for chromium-pepperflash-plugin has version 17.0.0.188. The updated flashplayer-plugin has version 11.2.202.460.
Download locations:
Eric