Hi all,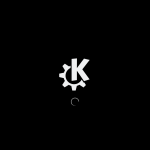 As you know, my 'ktown' project, providing an extensive and functional Plasma5 package set for Slackware, is mostly targeting the Slackware 'in-progress' version called "Slackware-current".
For a short while after an official stable Slackware release, I keep providing 'ktown' packages for the most recent stable Slackware version (which is 14.2 at the time of writing) but once the stable and development releases of Slackware start to diverge too much, I stop updating the Plasma5 packages for the stable release. After all, 'ktown' is meant to be the bleeding edge playground for a future Slackware release.
I recently noticed that people are still downloading and installing my ageing 'ktown' packages for Slackware 14.2. Those packages have not been touched since end of 2017, they may contain security holes, and they do not represent the state of development of the KDE software today.
Therefore I am giving you a heads-up that this weekend end of May 2020, I am going to remove all the old packages on 'ktown' for Slackware 14.2 (that's https://slackware.nl/alien-kde/14.2/latest/).
If you want to run KDE Plasma5, you should migrate to Slackware-current.
Good luck! Eric