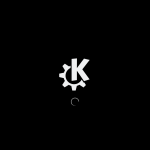 KDE time!
Here is your monthly refresh for the best Desktop Environment you will find for Linux. I just uploaded "KDE-5_19.01" to the 'ktown' repository. As always, these packages are meant to be installed on a Slackware-current which has had its KDE4 removed first. These packages will not work on Slackware 14.2.
It looks like Slackware is not going to be blessed with Plasma5 any time soon, so I will no longer put an artificial limitation on the dependencies I think are required for a solid Plasma5 desktop experience. If Pat ever decides that Plasma5 has a place in the Slackware distro, he will have to make a judgement call on what KDE functionality can stay and what needs to go.
What's new for January 2019
This new January 2019 release of KDE Plasma5 for Slackware contains the KDE Frameworks 5.54.0, Plasma 5.14.5 and Applications 18.12.1. All this on top of Qt 5.11.3.
Deps:
There's a new dependency to 'OpenAL': 'SDL_sound'. And I finally decided to add 'freecell-solver' in order to be able to compile the KDE 'kpat' package. The 'freecell-solver' package needs 'python3-random2', 'perl-path-tiny' and 'perl-template-toolkit' to compile, so these were also added as packages.
I added 'drumstick' so that I could compile the KDE 'minuet' package.
And finally, I upgraded 'phonon' and 'phonon-vlc' and rebuilt 'phonon-gstreamer'.
Frameworks:
Frameworks 5.54.0 is an incremental stability release, see: https://www.kde.org/announcements/kde-frameworks-5.54.0.php
Plasma:
Plasma 5.14.5 is an incremental upgrade in the Plasma Desktop 5.14 release cycle, bringing stability and performance fixes. See https://www.kde.org/announcements/plasma-5.14.5.php . You may want to read about all the new features in Plasma 5.14 here: https://www.kde.org/announcements/plasma-5.14.0.php
Plasma-extra:
In plasma-extra I have upgraded 'wacomtablet'.
Applications;
Applications 18.12.1 is the first stability and bugfix update for the 18.12 release cycle. I did not package 18.12.0 so this is actually the first opportunity to test the latest KDE Applications on Slackware. See https://www.kde.org/announcements/announce-applications-18.12.1.php and if you want more detail about the 18.12 cycle you should also read https://www.kde.org/announcements/announce-applications-18.12.0.php .
And since I added the required dependencies, there are two new packages in Applications: 'kpat' (a suite of Patience card games) and 'minuet' (music education using MIDI).
Applications-extra:
In applications-extra I have upgraded 'kdevelop', 'kdev-php', 'kdev-python', 'kstars' and 'okteta'.
Go get it
Download the KDE-5_19.01 from the usual location at https://slackware.nl/alien-kde/current/latest/ . Check out the README file in the root of the repository for detailed installation or upgrade instructions.
I will upload a new Plasma5 Live ISO soon. You will find it in https://slackware.nl/slackware-live/latest/
Have fun! Eric