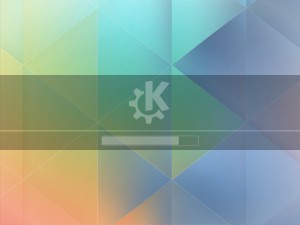 A week ago, the sources to KDE Frameworks 5.1.0 were released and together with Willy Sudiarto Raharjo we did some private beta testing of the packages I created from those sources.
A couple of hours ago I received word that the sources for KDE Plasma 5.0.1 were tagged, but unfortunately some of the tarballs were not generated properly so I have to wait until after the weekend so the release team can fix them.
It is my intention to release a set of packages for Frameworks 5.1.0 and Plasma 5.0.1 when the Plasma sources are publicly announced. Please note that this is still very much an early-adopter experience. Do not expect to find a 100% functional desktop after installing the packages. The Frameworks 5 and Plasma 5 packages should be installed on top of a KDE 4.13.3 installation on Slackware-current (no KDE 4 packages will be replaced) and I have taken great care to keep KDE 4 and KDE 5 separate, down to to the level of configuration files.
This means that you should be able to try out SDDM (the replacement of the KDM graphical session manager) and the new Plasma-shell and KWin and get a hang of what is all to come next year. If you're done play-testing or want to get rid of it, it will be as easy as removeing the KDE 5 packages and you'll be back in your KDE 4 desktop.
You don't have to remove the KDE 5 packages in order to get logged into your familiar KDE 4 desktop by the way – just choose the appropriate Desktop Environment. As I said, the two environments don't bite.
One thing you will notice, is how fast the new desktop is. The Plasma Desktop in KDE 5 uses an all-new, fully hardware-accelerated graphics stack on top of Qt5 and the Frameworks5 libraries, and the effect is amazing. Resource usage is still high but the reason for that is known: it is caused by a design issue in KWin and that is currently being worked on.
KDE 5 has been my default desktop for the past week (using Plasma 5.0.0 package), and I hope that the update to Plasma 5.0.1 will fix a couple of pesky bugs.
Wait for my packages, they should be available before the next weekend – I hope.
Eric