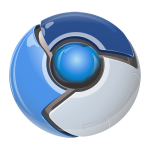 Here is yet another update for Chromium 77.
The latest release fixes 8 vulnerabilities, several of them high-risk. You can read all about it in the Google announcement.
The packages (for Slackware 14.2 and -current) can be found on my site or any mirror (e.g. http://slackware.uk/people/alien/slackbuilds/chromium/). It's highly advised to upgrade.
And remember to upgrade to my latest Chromium Widevine plugin package if you want to enjoy Amazon Prime, Hulu and Netflix movie streaming in your favorite browser.
Enjoy! Eric