Chromium turns 50 (where's the cake)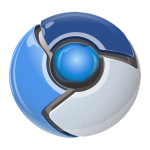 Five days ago, Chromium 50 was announced on the Google Chrome Releases blog. The 64bit package was built soon after, but then I needed my server's processing power for the new KDE Plasma5 releases that have become available (Frameworks, Plasma) or will soon become available (Applications) and those required an update of the Qt5 package to 5.6.0… timeconsuming to build I can assure you! Especially if the build fails right at the end of 7 hours of compilation and a patch needs to be written…
So reserving time to compile the 32bit package for chromium took a while. And remember, even though I can still provide a 32bit Chromium browser, Google has ceased providing a 32bit version of their own Chrome browser – which means, no more updates to the 32bit PepperFlash and Widevine plugins.
This new release (50.0.2661.75) addresses a couple of security issues – some of these have a CVE number:
As always, it is strongly advised to upgrade to this new version of Chromium. Get my chromium packages in one of the usual locations:
The widevine and pepperflash plugin packagess for chromium can be found in the same repository. The 64bit versions of these plugins were both updated with new libraries extracted from the official Google Chrome for Linux.
Have fun! Eric
Posted: 18 April, 2016 in Slackware, Software.

Comments
Write a comment