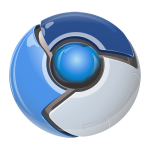 In my previous blog post about Chromium 62, I described the issues I had while attempting to compile it on Slackware14.2. The gcc compiler suite on Slackware 14.2 is "too old" for Chromium because it lacks the required C++11 support. More to the point, the Google developers use clang instead of gcc for their own compilations and therefore gcc support is becoming stale. Response by Google developers when they encounter a gcc-related bug report is to 'please switch to clang'.
Unfortunately, as previously noted, the chromium build framework will download Google's own clang binaries in that case. I do not trust these binaries on my Slackware computer. I stated that I would not switch to clang until it became possible to either use Slackware's own clang or else compile Google's clang from source on my own computer.
I exchanged a couple of emails with Google developers and got enough hints to convince me that compiling Google's clang was possible.
And indeed, after a week of trial and error (especially the 32bit build gave me headaches) I managed to add all the needed bits and pieces to my chromium.SlackBuild.
The updated packages for Chromium (version 62.0.3202.75) for which the sources were released last week, are compiled with clang instead of gcc, and that clang has been compiled from source first. Of course, this adds time to the package build… every time I compile the chromium package, the SlackBuild script has to download and compile clang as well. But, the process is fully automated and a separate "gcc5" package is not needed on Slackware 14.2. Also, we are future-proof now. And an added bonus is that the package size has decreased substantially, from 65 to 56 MB (a 14% decrement).
Note about the new Chromium release: it addresses CVE-2017-15396 (Stack overflow in V8) so it will be good to upgrade.
If you want to compile chromium using gcc nevertheless (to decrease the total build time for instance) then all you need to do is: set the variable "USE_CLANG" to "0".
On Slackware 14.2 you still need my gcc5 package and apply the instructions from my previous post.
The packages for chromium are available for Slackware 14.2 and -current in my repository or one of its mirrors:
Have fun! Eric