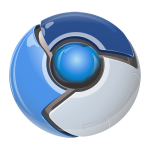 Earlier this week I already provided a Chromium update in my Slackware repository. That update addressed a critical security issue in the media playback plugin whereby an attacker was able to take over your computer remotely, simply by letting you load an infected page.
But then another critical vulnerability was discovered and two days ago a new Chromium source was released to take care of this security hole in the User Interface code. The new version of Chromium is 77.0.3865.90 and of the four mentioned vulnerabilities on the website, one is a remote-takeover issue.
The packages (for Slackware 14.2 and -current) can be found on my site or any mirror (e.g. http://slackware.uk/people/alien/slackbuilds/chromium/). Please update at your earliest convenience.
Enjoy! Eric