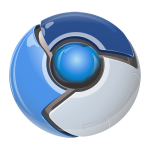 Google released chrome/chromium 60.0.3112.78 on 25 July. My mother-in-law passed away which shifted my priorities this week, but I found some time to compile new packages. In my VM, the 64bit package creation took more than 24 hours… perhaps now is a good time to look at that Ryzen CPU and empty my savings account. This is getting ridiculous.
Note that this is a security release, fixing 40 security issues. Of those, the following are classified as "high risk" (many of them do not yet have their details published at cve.mitre.org or nvd.nist.gov): CVE-2017-5091, CVE-2017-5092, CVE-2017-5093, CVE-2017-5094, CVE-2017-5095, CVE-2017-5096, CVE-2017-5097, CVE-2017-5098, CVE-2017-5099. So I guess you better do the upgrade.
Compiling Chromium requires ninja and nodejs for which I have packages in my repository if you need them. Fortunately ninja and nodejs are only needed for the compilation, not for actually running the browser.
The packages for chromium, and the Widevine CDM plugin (package is called 'chromium-widevine-plugin'), are available for Slackware 14.2 and -current in my repository or one of its mirrors:
Have fun! Eric