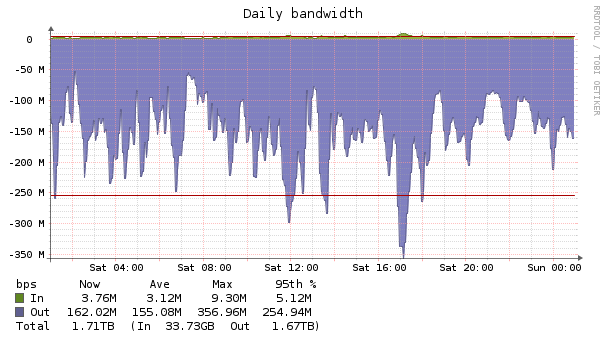 This is the bandwidth graph of the last 24 hours for my "bear" server, which I could rent thanks to donations made after the old "taper" server kept buckling under the load of serving Slackware Live ISO images.
Since I made the new Slackware 14.2 data available 24 hours ago, the server has been pushing out 1.67 Terabytes of data, at an average of 155 MBytes/sec. Needless to say that this server was a good investment, I could never have managed this on my old platform.
Thanks for the public interest and have a lot of fun with your shiny new Slackware 14.2 ISO (Live edition or regular installer)!
Eric