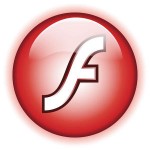 I failed to mention this earlier because of the time I spent on KDE 5, but there was a new Flash from Adobe. following closely on last week's security fix.
I have packaged the usual suspects: the plugin for chromium (PPAPI) and for mozilla-compatible browsers (NPAPI). If you have pipelight installed, you should run "pipelight-plugin –update" as root to get the latest Flash installed automatically the next time the browser loads the Windows plugin.
The new Slackware package for chromium-pepperflash-plugin has version 16.0.0.296. The updated flashplayer-plugin has version 11.2.202.440.
Download locations have not changed:
Eric