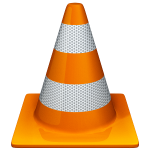 VLC development has been fairly invisible during the last year. It took ten months since the previous 2.2.1 release to produce a new egg. Here it is finally: the next stable release. The version 2.2.2 "fixes numerous security issues, notably in the MP4, RealRtsp and Sparkle modules, but also important crashes for the MXF, ADPCM, Telextext, Skins and Qt modules. It also improves our codec support by adding new formats and providing faster decompression. More than 100 fixes for issues reported for 2.2.1" according to the release notes.
It always takes a while to compile new VLC packages; not just because I build 8 of them (two Slackware releases, two architectures and restricted/unrestricted versions) but because updates to the internal support libraries have their own little challenges when you try to compile them. Anyway, I have the packages now, and made them available here:
Rsync access is offered by the mirror server: rsync://taper.alienbase.nl/mirrors/people/alien/restricted_slackbuilds/vlc/ .
For BluRay support, read a previous article for hints about the aacs keys that you'll need.
I have not had time to do some thorough testing of the new release, but I surely hope that playback of H.264 video has improved. Because of the large amount of visual artifacts resulting from fast-forwarding video's I mostly switched to mplayer for video playback on my computer.
My usual warning about patents: versions that can not only DEcode but also ENcode mp3 and aac audio can be found in my alternative repository where I keep the packages containing code that might violate stupid US software patents.
Have fun! Eric