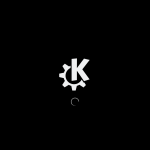 Today is Valentine's Day. A moment to give some extra attention to people that are dear to you.
In my case, that's everyone who loves, uses, supports, advocates or develops Slackware Linux. For all of you, I uploaded "KDE-5_19.02" to the 'ktown' repository. There's some updates in there that might interest you, see below.
If you do not (want to) run or install Slackware-current, I will make sure that a new ISO of the Slackware Live Plasma5 Edition will be available around the weekend. That way, you can safely try it out without having to touch your hard drive.
As always, these packages are meant to be installed on a Slackware-current which has had its KDE4 removed first. These packages will not work on Slackware 14.2.
What's new for February 2019
My February 2019 release of KDE Plasma5 for Slackware contains the KDE Frameworks 5.55.0, Plasma 5.15.0 and Applications 18.12.2. All this on top of Qt 5.12.1. Yes!
Deps:
This month, Qt 5.12.1 was introduced to the "deps" section of my ktown repository. This new Long Term Support (LTS) release of Qt5 is accompanied by the latest 'libxkbcommon', 'sip' and 'PyQt5' versions. The 'qt5' package update also mandated a recompile of the 'qt5-webkit' package.
Unfortunately I am not able to compile the latest (and final) PyQt 4.x release, and the same goes for the Qt4 support in QScintilla. So I stuck with Slackware's 'PyQt' and dropped Qt4 support from 'QScintilla'.
Other news? I added a base for speech support in KDE Plasma (and Slackware) with the "deps" packages 'pcaudiolib', 'espeak-ng', 'pyxdg', 'dotconf', 'flite', 'speech-dispatcher' and 'qt5-speech' (that's the compile order).
The KDE packages that will pick up speech support are 'kanagram', 'kmouth', 'knights' (applications) 'kpimtextedit', 'kdepim-runtime' (kdepim) 'ktp-text-ui' (telepathy) and 'knotifications', 'ktextwidgets' (frameworks). Let me know if speech support is adding value to your Slackware desktop (running Plasma5 but also as an enhancement to Slackware itself). If it does not add value then Patrick can safely skip these new packages in case he decides to adopt Plasma5.
And finally, I added 'libsass' and 'sassc' packages as new dependencies for 'breeze-gtk'.
Frameworks:
Frameworks 5.55.0 is an incremental stability release, see: https://www.kde.org/announcements/kde-frameworks-5.55.0.php
Plasma:
Plasma 5.15.0 is the first installment in the Plasma Desktop 5.15 release cycle, with a focus on User Interface and User Experience improvements. Integration with 3rd party graphics toolkits – think of GTK but also Firefox – has improved significantly. See https://www.kde.org/announcements/plasma-5.15.0.php
Applications;
Applications 18.12.2 is a stability and bugfix update for the 18.12 release cycle. See https://www.kde.org/announcements/announce-applications-18.12.2.php and if you want more detail about the 18.12 cycle you should also read https://www.kde.org/announcements/announce-applications-18.12.0.php .
Applications-extra:
In applications-extra I have upgraded 'kmymoney', and recompiled 'krita' with a patch to improve its compatibility with the new Qt 5.12.
Where to get it
Download the KDE-5_19.02 from the usual location at https://slackware.nl/alien-kde/current/latest/ . Check out the README file in the root of the repository for detailed installation or upgrade instructions.
I will upload a new Plasma5 Live ISO soon. You will find it in https://slackware.nl/slackware-live/latest/
Have fun! Eric