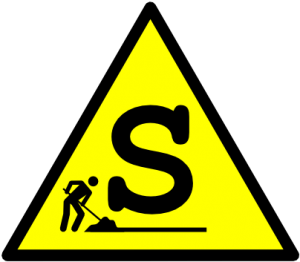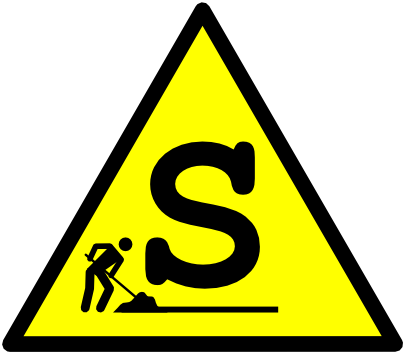 Finally. It's the major step towards a first Beta release of Slackware 15.0!
Pat used this past weekend to merge the 'vtown' packages in the Slackware-current testing area into the core distro. The result is a ChangeLog.txt entry that is 680 lines long… lots of package removals due to KDE4 having been replaced with Plasma5.
Mon Dec 7 21:49:58 UTC 2020
Goodbye vtown... we hardly knew you.
It is indeed the day of the Big Merge(tm) leaving nothing left in /testing (but
I'll try to work on that soon). In addition to merging packages from /testing,
Qt4 and related packages have gone away, along with some other libraries that
were only used by KDE4. Perhaps someone will want to take up maintenance of Qt4
(but I'm also pretty sure that SBo wouldn't touch that build script with a ten
foot pole). ConsoleKit2 is gone, replaced by elogind (which also takes over for
cgmanager and pm-utils).
Huge thanks to Eric Hameleers, Heinz Wiesinger, and Robby Workman for all the
help making this possible.
There's still more cleanup to do here, but that'll be easier with everything in
the main tree instead of maintaining side installs running the /testing
packages.
I'll look into what can be done about extra/pure-alsa-system/ soon.
Enjoy! :-)
Let's see how quickly the remaining rough edges are smoothed out.
I don't know when I'll find the time to clean up the 'ktown' repository and generate new Slackware Live ISOs. At least, I prepared the liveslak sources already for the event. If only daytime job did not eat up all my energy. Also please tell me which packages in my repository need recompiling due to this major upgrade.
Addendum 2020-12-08 19:21 CET: How to upgrade?
Option 1:
If you never installed my 'ktown' Plasma5 packages before, and if you never installed the 'vtown' version of Plasma5 in the testing area of Slackware-current, then the upgrade is trivial if you are using slackpkg (the slackpkg+ extension is not needed):
# slackpkg update
# slackpkg install-new
# slackpkg upgrade-all
# slackpkg clean-system
The final "slackpkg clean-system" may be challenging for people who installed a lot of custom / 3rd-party packages, since those will be mixed into the output. See below for a one-liner command that will remove all packages from your system that are no longer part of Slackware since the switch from KDE4 to Plasma5.
Option 2:
If you installed Slackware's 'vtown' version of Plasma5 from Slackware's own testing area you will probably have edited "/etc/slackpkg/slackpkg.conf" to give the 'testing' packages priority over the regular packages. You need to revert this edit now. Meaning that this line:
PRIORITY=( testing patches %PKGMAIN extra pasture )
needs to be changed back to:
PRIORITY=( patches %PKGMAIN extra pasture testing )
If in addition you are using the slackpkg+ extension, you also need to edit "/etc/slackpkg/slackpkgplus.conf" to remove the priority for 'testing:vtown'  by changing the PKGS_PRIORITY line. Suppose that line looks like this:
PKGS_PRIORITY=( multilib testing:vtown mylocal64 mylocal32 restricted alienbob mate )
then you only need to remove the 'testing:vtown' string:
PKGS_PRIORITY=( multilib mylocal64 mylocal32 restricted alienbob mate )
If you removed my 'ktown' repository from slackpkgplus.conf (check PKGS_PRIORITY, REPOPLUS and MIRRORPLUS statements) you can re-add it safely now. I cleaned the 'ktown' repository and it contains just one package now: phonon-vlc which did not get added to Slackware since that does not have vlc either.
This is all the preparation you need.
Next run the standard commands to perform a regular upgrade:
# slackpkg update
# slackpkg install-new
# slackpkg upgrade-all
# slackpkg clean-system
Again, that last command will scare some people who have a lot of 3rd-party packages installed and don't want to check many tens of entries one by one to see what needs to be kept.
Clean-system?
The final step is to remove all packages that got removed when KDE4 gave way to Plasma5. The ChangeLog.txt entry for this "Big merge" shows all of those with the tag "Removed." at the end of the line. So here is a single very long commandline which fetches the ChangeLog.txt from the official mirror, finds the ChangeLog entry for the "Big Merge", locates all "Removed." lines and extracts the package names from them. That is then fed into a "removepkg" command so that all these packages are actually removed from your computer. This is a safe move.
Here we go. As root. run a test first (the 'warn does not actually remove anything, it just shows you what it would remove):
# wget -q -O - http://slackware.osuosl.org/slackware64-current/ChangeLog.txt | sed -n -e '/Mon Dec  7 21:49:58 UTC 2020/,/Sat Dec  5 20:36:27 UTC 2020/p' |grep 'Removed.' |cut -d: -f1 | rev |cut -d/ -f1 |cut -d- -f4- |rev |sort |xargs removepkg --warn
You will probably notice some "No such package: XXXXX. Can't remove." messages, those are harmless, you obviously did not have some (KDE4) packages installed anymore.
If you are confident about the command (ensure that there are TWO spaces after 'Dec' for instance) you run this:
# wget -q -O - http://slackware.osuosl.org/slackware64-current/ChangeLog.txt | sed -n -e '/Mon Dec  7 21:49:58 UTC 2020/,/Sat Dec  5 20:36:27 UTC 2020/p' |grep 'Removed.' |cut -d: -f1 | rev |cut -d/ -f1 |cut -d- -f4- |rev |sort |xargs removepkg
Have fun – Eric