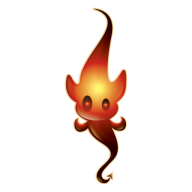 The Lumina Desktop is part of the TrueOS project, a FreeBSD variant. I packaged version 1.4.0.p1 for Slackware and it is part of the Plasma5 variant of my Slackware Live Edition.
I noticed a while ago that Lumina would no longer start but it was low on my priority list to try and fix it.
Today I found the time to look into this, but a recompilation against the latest Qt5 and other libraries, altough error-free, would not make the Lumina Desktop start successfully: it will start to load, but then you'll hear a beep and you're dumped at the command prompt or at the graphical login screen without evidence of what happened.
A bit of research showed that apparently, Lumina stopped working on Linux with versions of Qt greater than 5.9 (gentoo discussion and lumina bug report). According to the developer Lumina works fine on FreeBSD, even with Qt 5.12, and the developer will not troubleshoot the Linux code according to what he posted in that bug report.
Therefore I am sorry to say (I really liked this light-weight Qt5 based Desktop Environment) that I will remove the lumina package from my slackware-current repository. If this issue ever gets fixed, I'll be happy to re-add the package.
Eric