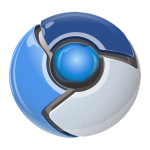 Google released chrome/chromium 59.0.3071.86 earlier this week. This was accompanied by a rather big list of security updates.
Taken from the Red Hat Security Advisory: "Multiple flaws were found in the processing of malformed web content. A web page containing malicious content could cause Chromium to crash, execute arbitrary code, or disclose sensitive information when visited by the victim. (CVE-2017-5070, CVE-2017-5071, CVE-2017-5072, CVE-2017-5073, CVE-2017-5074, CVE-2017-5075, CVE-2017-5076, CVE-2017-5077, CVE-2017-5078, CVE-2017-5079, CVE-2017-5080, CVE-2017-5081, CVE-2017-5086, CVE-2017-5082, CVE-2017-5083, CVE-2017-5085)"
Otherwise, Chromium did not receive new functionality that immediately jumps out at me, except that the Chrome Settings page has changed its look and feel to Google's "Material Design".
Remember when you want to compile Chromium yourself, you will need ninja and nodejs (fortunately ninja and nodejs are only needed for the compilation, not for actually running the browser).
The packages for chromium, and the chromium widevine CDM plugin, are available for Slackware 14.2 and -current in my repository or one of its mirrors:
Have fun! Eric